Spice up your kitchen with simple, high-value improvements

As the new year continues to unfold, we look to uphold our resolutions and hopes of improvement. If your kitchen is on the list of things to enhance, but your budget doesn't quite allow for an HGTV-esque makeover just yet, use these five low-cost tips for a brand new look that won't hurt your wallet.


Brighten up your life with new light fixtures

With a painless change of a fixture, you can shed new light on a dim kitchen. An entire spectrum of fun, functional and budget-friendly accent lights exist. Give your kitchen a classic farmhouse touch with a hanging pendant light or keep it modern with a sleek ceiling mount. If you feel like you've been chopping in the dark these past years, add task lighting under your cabinets.

Changing out light fixtures is easier than you think, too! Here's a quick how to if you're looking to replace your ceiling fixture: https://www.thespruce.com/how-to-replace-ceiling-light-fixture-1824657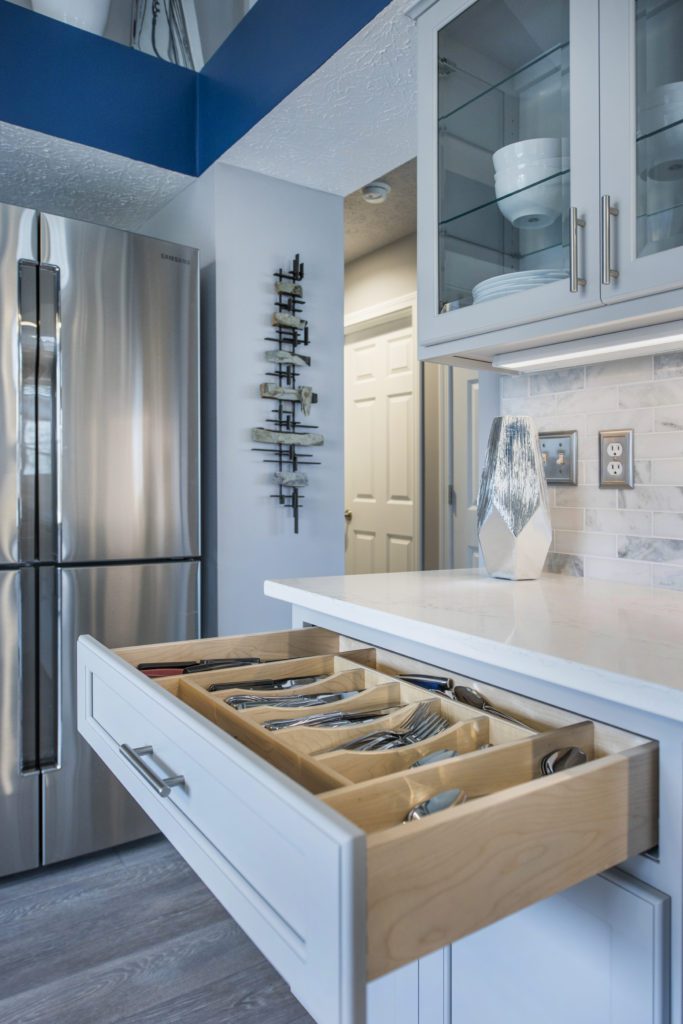 Update your hardware

Perhaps one of the easiest ways to give your kitchen a new look is by updating the cabinet handles and switch plates. As the kitchen is typically a high traffic area, you probably use the plugs and switches on a daily basis. Replace old grimy plates with new models for the cost of a coffee! Not only is this change easy and affordable, but you can be done in less than a day if you're really wanting to spice up your kitchen in a hurry.

When in doubt, add a rug

Floor coverings? In the kitchen? Absolutely! The addition of a rug can help brighten up a dark kitchen space or ground a light one. Not only do rugs add visual texture to the room, but your feet will feel better on your morning walk to the coffee pot or on an evening stroll to the liquor cabinet. Oh, & don't worry – there are a bunch of rugs that can withstand the occasional spilled glass of wine.

Refresh those walls

The perfect coat of paint is like a breath of fresh air. Although it may take a day or two to completely finish painting, it's way less expensive than a full remodel and can transform your kitchen from "same old, same old" to "Wow! This looks completely new!" A fresh coat is the perfect solution if you've got a steady hand and you don't mind taking a few days to complete the project.

Add functional accent pieces

Utilizing accents that serve a purpose is a great way to add a cozy touch without cluttering your counterspace. An open windowsill can serve as the perfect spot for a miniature herb garden, or if your green thumb is more brown than green, add a pop of color with storage containers and utensil holders. Putting a dish rack by your sink can add a nice touch (and a bit of organization) to your kitchen, as well.

Like These Ideas, But Feeling Inspired For Something Bigger?

With a few simple switches, updating your kitchen can give your home a fresh feel for little time and cost. However, a simple fix may not remedy all your kitchen woes. Simple Kitchen offers full kitchen remodels in 7 days with a tried and true process to get you the kitchen of your dreams. Think your kitchen deserves a new look for the new year?